My name is Serge, and I run a friendly Art Studio "Ponylab."
We specialize in crafting art for games.
We're working with 2D and 3D, UI/UX, pixel-art style, skeletal and sprite sheet animation technics and a lot of more styles any game could have.
Check our portfolio and reviews here: https://ponylab.studio/#welcome
Want to see more 3D works? They are here: https://sketchfab.com/ponylab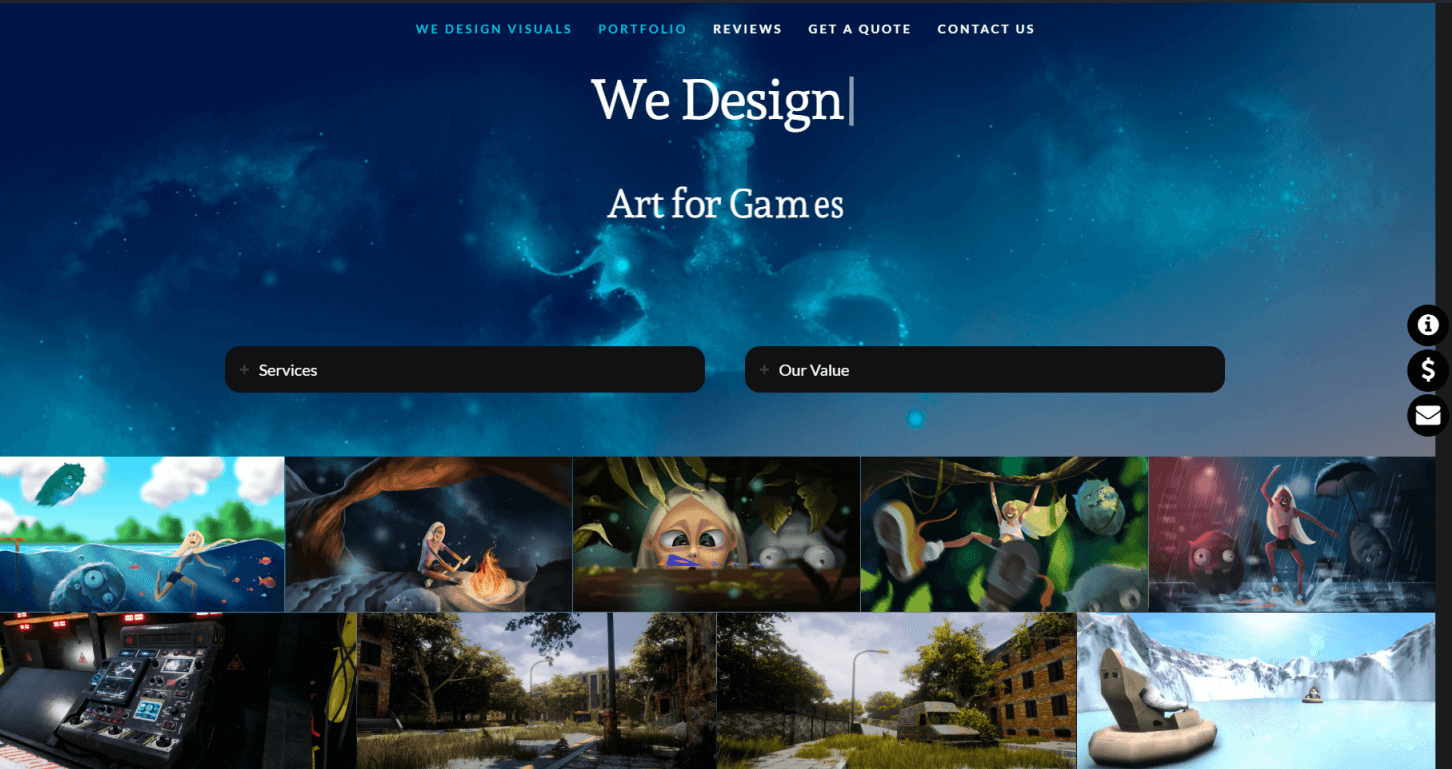 You can contact us here, via our website or simply by writing an email at hello@ponylab.studioLet's get in touch!
Providing with a quote is free and with no strings attached.